This week-long, camp-style retreat offers a combination of teaching sessions and small group processing and prayer, along with fellowship over meals, volleyball, and worship. The goal of the  conference is to facilitate an environment and atmosphere where God can meet people and bring them from one place to another–less "information," and more "transformation."

Upcoming Conference dates:

May 6-10, 2024

July 15-19, 2024
October 7-11, 2024
All conferences take place at Ebenezer Camp, 3800 Sorrells Lane, Loogootee IN 47533
There is no registration fee, nor any charge for accommodations or meals. However, at the end of the conference a free-will offering will be collected to defray costs.
Sessions begin at 9 AM on Monday; participants are welcome to arrive and settle into their cabins on Sunday evening, but there will be no supper provided. Other than the first day, sessions begin at 8 AM and end around 6 PM, with short breaks as needed.
The day includes a mix of worship, short teaching sessions, and break-out small group sessions. Topics covered include: Knowing God, Surrender, Repentance, Emotional Healing, Personal Identity, Equipping for Service, and more.
Meals are served at 7 AM, 12:30, and 6 PM. Snacks and drinks are also provided.
The last session concludes on Friday evening, but participants are welcome to stay on Friday night and leave on Saturday morning. Breakfast will be provided.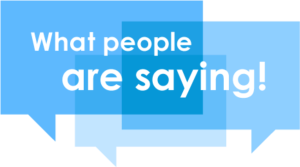 [T]he highlight was the brethren and I sharing and praying in our group. That was very special. I received what I need to move forward and upward. I don't know how to communicate how much that week meant to me.
"This conference has a special place in my heart as I remember the connections made and the love shown. Especially our small group sessions after the teachings. We had a place to honestly share and connect with each other and seek the Lord for healing and restoration."
Our group was amazing & the setting was very powerful for allowing the Holy Spirit to work & breaking unwanted effects. The fellowship & volleyball was a much enjoyed bonus.
"It was the perfect balance of worship/ teaching/ breaks/ breakout sessions and free time! I have less baggage and more confidence, faith, and peace! I now have tools to help others! I met a lot of awesome people as well."
"It was one of the best weeks of my life. A good inventory of what our spiritual condition is, and how to go forward. I can't recall a conference quite like it. The teaching combined with the small group workshops were effective for me and many others to identify things that were hampering us. Freed from these we now have a greater ability to be led by the Holy Spirit."
"A powerful time of sorting out old/wrong beliefs and embracing the truth of God's word. Was very blessed by the emphasis on teaching us how to be a blessing and minister to others rather than just a self focused concept of making us feel good ourselves."
"The small group sessions were instrumental for the personal transformation process to take place in a more intimate setting; one thing that really stood out to me were the hang-ups that people coming from very strict upbringings without much love had; it's a different set of issues than the sex, drugs and alcohol type stuff generally found in people from the city, but these other problems are real and had to be addressed for the people involved to be able to move on and get a more proper view of their loving heavenly father who actually cares for, forgives and wants the best for them, instead of thinking that he is just up in the sky waiting to whack them every time they mess up; it was pretty amazing to see the transformation take place!"
"I was so blessed by the emphasis on simple obedience flowing out of a real and tangible relationship with Jesus Christ. And the clear, sound teaching on the Word... I realized to a deeper level that we can go by the Word of God completely and trust Him to fulfill His heart in us and through us. I loved the breakout sessions!"
"I came to this conference with no expectations ( I have been to many kinds of gatherings only to find sickness ) …. And I came with a healthy distrust. I want real!!!! ... I feel thankful for the revelation of Jesus Christ my savior and I am grateful there is hope to be an overcomer!...I have power and authority in Christ Jesus that I didn't understand ! Praise the Lord for his great and wonderful mercies and his blessings in knowledge and understanding of the scripture through the Holy Spirit."
Housing and Accommodations
Ebenezer Camp, located in rural Loogootee, IN, is a beautiful retreat with a central facility and eight cabins for housing. Three meals per day are provided for attendees. Unfortunately, we cannot accommodate special diets; however, there is adequate refrigerator and freezer space so that you may bring a limited amount of (labeled) food for your personal use. You will have access to a microwave or stove top if needed.
Intended for use as a boys' camp, the cabins contain a number of twin-size bunk beds only, with one bathroom per cabin. There are additional showers located in the main building.
Couples are welcome to attend the retreat. Although we do not necessarily encourage children to attend, it is not prohibited. Limited, on-site child care is available upon request (preferred 10 years and under). Children over age 12 typically sit in on class sessions and then integrate with younger children and the childcare team during small group sessions. Mature youth, 16+, may participate in the breakout sessions if parents request it.

Whenever possible, we will accommodate couples or families in private cabins. However, depending on class size, we may have to separate couples/families into gender-specific cabins.
Alternatively, attendees may arrange off-site accommodations locally.
Attendees will need to bring their own sheets and blankets, towels, and toiletries. There are no publicly available laundry facilities on-site but there is a laundromat within 5 miles of the facility.
Note: The Ebenezer Camp facility is not accessible.
Ebenezer Camp, Loogootee IN