Greetings saints,
It is with much grief and sorrow that Kingdom Driven Ministries has to report the sudden death of our dear and beloved brother, Victor Simiyu Wambani. Brother Victor has been struggling with serious chest cancer (Fibro Sacro of the anterior chest wall) for over a period of 6 years. Today, he fell asleep still under medical care; his next hospital appointment was due early next month and we were, in fact, trying to arrange something for as early as next week, as we saw his condition deteriorating.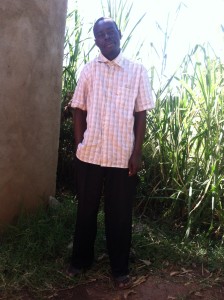 Victor's family struggled to care for him in his lengthy illness, eventually believing that he was beyond remedy and assistance. Some three years ago, our village chief introduced us to Victor, and Kingdom Driven Ministries was blessed to not only assist him medically in his time of need but also to share with him the Gospel of the Kingdom, baptize him, and disciple him through many hard times.
Unfortunately, early this morning Victor was found dead at the building owned by KDM, where he has been staying for the past year, after being evicted from his father's house by his step-brothers. Indeed, it was dark morning for all the saints here and our village in general. A couple of brothers gathered together at the premises after the death incident was reported at around 2 AM. The body was brought to the local mortuary for preservation. Our church's deacons and several wazee are working out the details for the burial and funeral program.
Members of his family and the church have met earlier today to discuss the way forward and make further arrangements. It's our hope that together we will be able to give brother Victor a proper and honorable burial, which all the saints deserve.
According to Africa traditions, burial is an open ceremony where all members of the community are free and welcome to attend. Mourners are fed by the family, which is typically a great burden to those already poor, but in Victor's case, Kingdom Driven Ministries is hoping to take on that financial responsibility, as he has been a much-loved brother.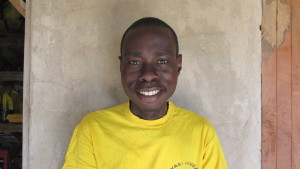 We were hoping to raise at least $500 toward this need. Even before this report was published, brothers who knew Victor gave $100, so we're working on raising the remainder. We humbly request for your support and donation to meet this special need. To do so, visit www.kingdomdriven.org/donate and select the option to give to  Great Commandment needs (medical/urgent needs). The burial will be early next week.
The entire Kingdom Driven Ministries team wishes to express our sincere gratitude to all our partners, and brethren who have stood with us in meeting Victor's medical needs over the years of his suffering, as well as providing for some of his practical needs like food and housing while he was unable to work. Through your holy prayers and compassionate donations, the Lord has brought Victor this far. We all are part of Victor's eternal story in the world. May the Lord God think kindly of you, and remember you in all things of life. Though we are sorry that Victor has passed on, we rejoice that he is no longer suffering and that the Lord allowed him to see the Kingdom of God.